Ambuda is a Consulting house with expertise in providing transformative consulting and implementation services around SAP and the NetSuite ERP Platforms. We are a team of industry specific process consultants who specialize in implementing solutions for Supply Chain, Financials, Manufacturing and Project Monitoring processes for companies in diverse industry segments as Retail, Distribution, Manufacturing, Professional Services, etc.
Whether you are a small business looking to replace QuickBooks or Peachtree or a large multinational business that can use one system to replace your on premise big ERP systems, we have the answer.
You may also be a very large global enterprise looking for a 2 Tier ERP platform. This could involve, for example, using your existing big ERP as your primary system at your headquarters and implementing NetSuite as your Tier-2 at your branches and international subsidiaries for agility and for latest features. This multi-tier structure will enable you to integrate your new companies or new business units quickly, manage your joint ventures, subsidiaries and divestitures efficiently and launch new products and expand into new markets instantaneously. This puts us in a unique position to help corporations with big ERP footprints such as SAP or Oracle to quickly realize the transformative benefits of cloud-based ERP solutions for subsidiaries, new acquisitions and international companies.
Watch how your business will grow towards success in working with a NetSuite Solution Provider like Ambuda.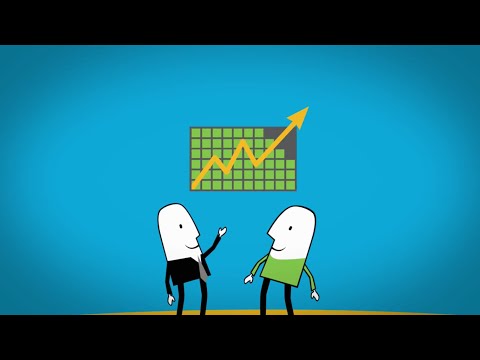 OUR EXPERIENCE
Each of Ambuda's team of ERP professionals has been in the enterprise solutions consulting space for more than 10 years. Our big ERP experience (SAP, Oracle Financials etc.) and our NetSuite expertise are combined to make us one of the unique NetSuite solution providers in North America. What makes us tick is working with clients like you and helping you get the most of your software investments.
OUR BUSINESS FOCUS
"Transforming Business through Technology". This is more than a slogan for us. We listen to you, our client, and work with you to achieve lasting, transformative results.
Our holistic approach begins with clearly understanding the requirement and continues with a lasting relationship even after the project is completed.
Our team of certified ERP experts and Integration experts will build the perfect solution for your businesses.
We want to work with you to improve your processes and efficiencies while reducing costs with the best enterprise software for your business.
We do not over promise and we do not under deliver. We will be crystal clear every step of the way. We will listen to you, guide you, work with you and will go the extra mile to help you in any way we can.
Our top priority is to deliver amazing solutions that make our customers happy. We believe that our success lies in your success.
WHY CHOOSE AMBUDA?
We are a team of Consultants, System Integrators and Developers who can help your business run better and grow faster.
With years of experience in delivering integrated solutions to a diverse industrial and commercial customer base, our consultants understand what it is to embark on change.
We are a consulting firm that is passionate in helping small and medium-sized enterprises succeed. We help our clients improve how they manage and operate their organizations, accelerate growth in bringing their corporate process to the cloud resulting in unmatched productivity and efficiency.
We strive for excellence and we aim to exceed what is expected. Each solution that Ambuda recommends is based on deep expertise in the technologies, processes and industries that we support. With in-depth knowledge of your industry and the expertise we have, you can be sure of an innovative solution that's right for your business.
Our Philosophy
We consider this as a journey with you as a partner. We work on many different engagement models with our clients, but on programs of the size and scale as NetSuite, successful models tend to have two common elements:
A Relationship Charter that defines how we will work and interact with you, based on your needs
An agreed operating model for the implementation that covers all the elements required for successfully implementing the project.
Conduct: We will work onsite or remote exclusively controlled by one pre agreed governance structure. We will not 'land and expand'. We will behave as one team under your organization – leading, supporting and delegating where appropriate without 'trying to take over'. We will adjust to changing market needs, internal developments or re-prioritizations.
One Goal: We will align our project and personal goals to your targets, measured through a jointly owned scorecard with hard and soft targets.
Sustainability: We will work with you to develop your resources working on the project and in the business in establishing an ecosystem that will sustain itself after the project is implemented.
Share ideas and best practices: We will openly share ideas and invest time to provide experiences and perspectives gained from other implementations on key issues. We will also create dialogue with our client network who may have tackled similar challenges.